General dentistry is comprised of the basic dental procedures that are performed most frequently at the dentist. At Total Dental Care, we work extremely hard to provide our patients with the best general dentistry in Columbia, SC, and the surrounding areas.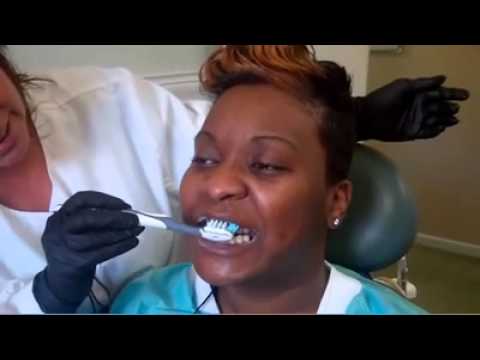 The reason our general dentistry procedures are considered top-notch is because Dr. Doug Forbes and his staff are experienced and caring. Our general dentistry in Columbia, SC include sealants, fluoride treatments, nutritional counseling, cleanings, exams, athletic mouthguards, and cavity detection systems. We truly care about our patients' smiles at Total Dental Care, and it shows through our wide range of dental services!
Dental Sealants
Sealants are used to protect against tooth decay. They are usually placed in the fissures of your teeth and will form a protective wall against damage to your tooth.
Fluoride Treatments
Fluoride is a natural mineral that has been used to make your teeth stronger and help them guard against tooth decay. The fluoride varnish will be painted onto your teeth and left on to let it conform to the contours of your teeth. Fluoride can also be a mouth rinse that you swish around in your mouth and spit out. Both of these techniques are effective in guarding against decay.
Nutritional Counseling
When you come into Total Dental Care for a nutritional counseling session, you will leave with a plan about what you should eat to keep your oral health at an optimal level. We will sit down with you and, take your dental history into account, come up with a custom plan for a diet that will best suit you.
Dental Cleanings And Exams
Dental cleanings and exams are very important to have every six months because they can help you stay on top of your oral health. We will go in and thoroughly clean your teeth followed by checking your mouth for oral cancer, taking intraoral photos, and taking digital X-rays.
Athletic Mouthguards
When you are competing in a contact sport, you would be taking a huge risk to not protect your beautiful smile with a custom athletic mouthguard. We will make a mouthguard for you that will perfectly fit your teeth and will not only protect your teeth but also won't distract you by affecting your breathing or irritating your mouth.
Cavity Detection
Catching a cavity before it has the chance to fully develop is a big advantage that we have at Total Dental Care. We do this with a liquid solution that will highlight problem areas and allow us to put extra attention to that area so a cavity doesn't fully develop.
Dr. Forbes is an active member of the South Carolina Dental Association, the American Dental Association, the Academy of General Dentistry, and the American Academy of Cosmetic Dentistry. He also attends as many classes as he can to stay up to date with the most modern dental practices and technologies.
If you need to protect your oral health with any of our amazing general dentistry in Columbia, SC, call 803-272-4162 or make an appointment with our online contact form.