Dental cleanings and dental exams are the main components that make up general dentistry because they are what most people come into our office to have done. By coming in every six months for a dental cleaning and exam, you are doing a huge favor for your oral health. You are also giving us some of the responsibility for keeping your mouth healthy. Instead of shouldering all of the care for your oral health, let our dentist in Columbia, SC help you in the process.
Why You Should Have a Cleaning And Exam Every Six Months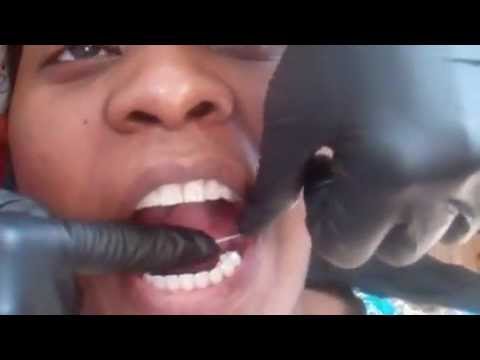 Dentists don't just suggest that you have a cleaning and exam every six months because they want to make more money. The reason that this is recommended is that new dental problems can arise in that amount of time. We also know that plaque and tartar can build up in those hard-to-reach places in your mouth. When you come in every six months, we can clean away all of the built-up tartar and plaque and help you avoid entering the stages of gum disease or developing cavities. We know that life can be hectic, and you may forget about your oral health at times. Our dental cleanings and dental exams can help make up for those times that you forgot to brush and floss your teeth.
Oral Cancer Screenings
Many dental practices offer oral cancer screenings, but you either have to ask to have them done, or they will be done only when they are onboarding you as a new patient. At Total Dental Care, we give you an oral cancer screening every visit during your dental exam! We do this because it is very important to guard against oral cancer. On top of that, the screening doesn't take much time with our VELscope fluorescence detector, so it is convenient to you for us to perform this screening every exam visit you have!
New Patient Processes At Total Dental Care
When you become a new patient with us, we will ask you to arrive 15 minutes early to your appointment so you can fill out some necessary paperwork. Once this is complete, we will bring you back for your appointment to receive a comprehensive exam. During this exam, we will begin to build our file on your mouth that will be added to with every visit you make to our Columbia, SC, dentist office. Your exam will include an oral cancer screening, a custom treatment plan, intraoral photos, and a dental X-ray. If you don't want to arrive early to fill out our paperwork, you can complete the paperwork at home using our online new patient forms! You will never regret choosing Total Dental Care as your dental practice!
Dr. Forbes is an active member of the South Carolina Dental Association, the American Dental Association, the Academy of General Dentistry, and the American Academy of Cosmetic Dentistry. He also attends as many classes as he can to stay up to date with the most modern dental practices and technologies.
If you are due for dental cleanings and dental exams at Total Dental Care, call our dentist in Columbia, SC office at 803-272-4162 or make an appointment with our online contact form.